It's  L A U N D R Y   D A Y
Oh Wait…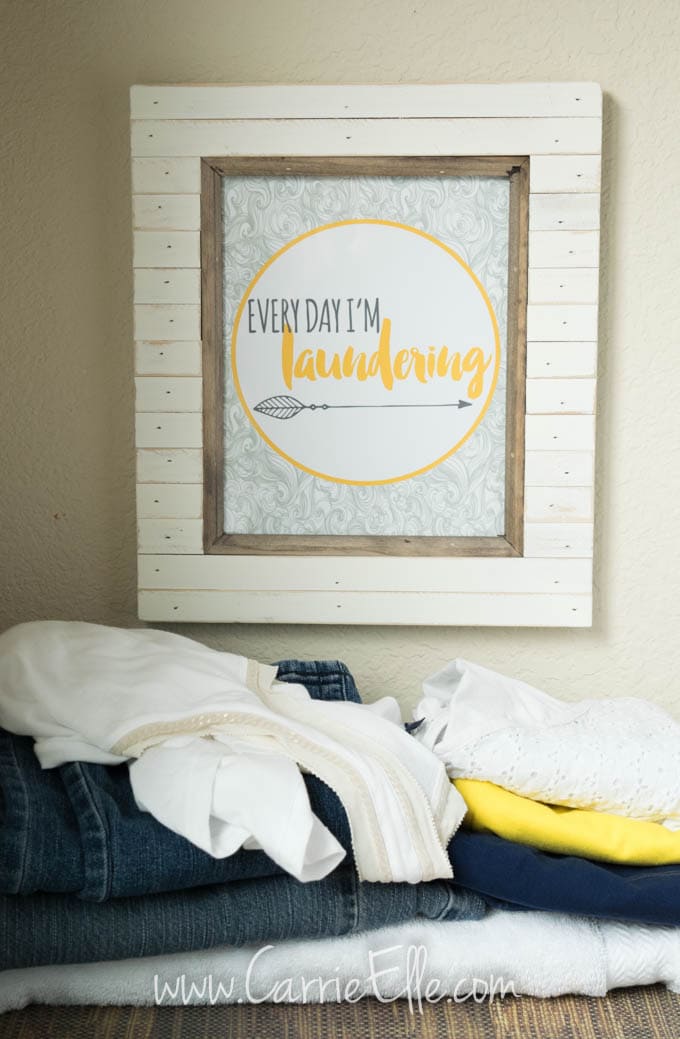 Carrie Elle
The Laundry room is one of the most over utilized, yet under designed rooms in the home.
If you have to spend so much time in a room, why not make it pretty?
Here are some of my favorite laundry rooms!
2 Sets of Washers/Dryers…Genius!
 The application of subway tile on the floor
and all that storage.
What's not to love in this luxurious laundry room?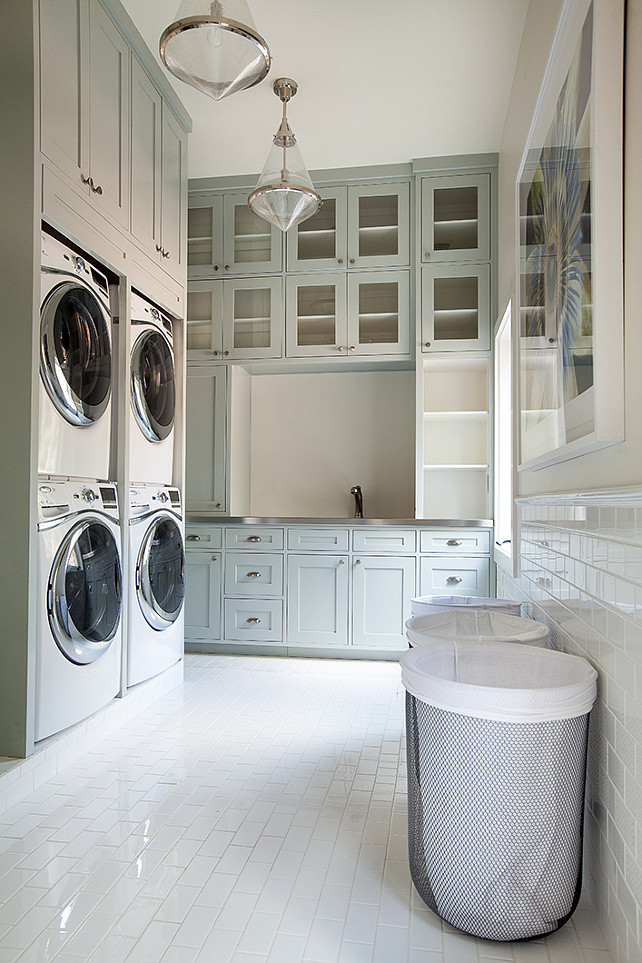 Tracy Hardenburg Designs
Another tile application, that I love, is the wall or backsplash behind the Washer/Dryer.
It just really brings in texture and pulls the room together.
Well Nestled Interiors
This wallpaper is amazing!
If you have a smaller laundry room, wallpaper is a great way to add some personality
without busting the budget. Well, actually it's kind of a splurge.
But anything to make doing laundry not feel like such a drag, Right?!
J. Wheeler Designs
Another (less expensive) way to add personality is to paint a pattern on one wall.
I say one wall, b/c that's about all the patience I would have to take on a project like this.
Plus that's all you really need to make a statement!
The Casablanca Transformation
As you are laundering, you will probably find some hard to remove stains.
Take the guesswork out by keeping a cheat sheet or care guide in your laundry area.
Some days I actually make money doing laundry …
If I get lucky and someone forgets to check their pockets before throwing their jeans
NEXT to the hamper!Here's a fun DIY project for ya
Click on link below for tutorial
Don't forget the art!
Here's an appropriate one…
B/C it's Never Ending…
H A P P Y   L A U N D R Y   D A Y
Lindsey Binz is the founder and principal of Lindsey Binz Home Company,
a firm specializing in helping people find and make their dream home(s).
If they need to sell another one first , LBH can get that done too!
Visit her website at lindseybinzhome.com